In Mendocino wine country the late Larry Pacini, whose vineyard on Mill Creek Road in Talmage continues to make great wine, is legendary.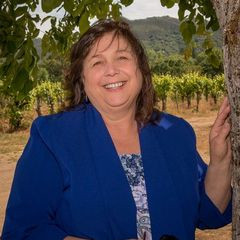 Grape grower, cook, bread maker, wild mushroom hunter, olive curer, walnut dryer and preserver of his Italian heritage, the late Larry Pacini took pride in everything he did. "Dad lived close to the earth," says daughter Lorie Pacini, who with her partner Allen Cherry, run Pacini Wines, a distributor of more than 50 wineries, mostly from Mendocino County. His two other daughters, also live in Ukiah.
Larry Pacini was born in Ukiah in 1929 to Lawrence Pacini Sr. and Rena Antoni Pacini. His parents leased property in Ukiah Valley, where they raised sheep and grew hops. Both of Larry's sisters, Stella Adreveno and Doreen Cummings, still live in Ukiah.
When Larry was 17, he joined the Army. In 1947, serendipitously as it turned out, he stationed in post-war Italy near Livorno. Bilingual in Italian and English, Larry couldn't have asked for a better post.
Coincidentally, Livorno is near the village where Larry's father was born. A short man, Larry needed his uniform pants and shirt sleeves hemmed and went to a tailor shop in the town of Lucca. "My mom, Lillian, was behind the counter in her father's shop," says Lorie.
Late Mother, Lillian Pacini remembers the time very well. She was 16 and attending the Teachers Institute in Lucca. She happened to be in her dad's shop when Larry, who was gregarious and charming, came in. Her mother invited Larry to dinner and she and Larry began going to dances at the base. "In Italy in those days when we went out we had to have a chaperone and it was usually my mother," recounts Lillian.
Larry asked Lillian if she would go with him to the village of Casa Baciana, the home of his father's family. His dad was 7 years old when he immigrated to the United States with his family. Larry had access to a Jeep and on a day off they drove to the tiny town on a steep hillside.
Later in 2001, Lorie, Allen and their son Lorenzo visited the village. "Casa Baciana was a Pacini town," says Cherry referring to all the listings of Pacini they found in the records in the village chapel.
When Larry got his orders to leave and go back to the United States, he asked Lillian's parents for her hand. Reluctantly they assented and a wedding was arranged. "We were going on the Liberty ship which carried soldiers and their wives back to the United States," said Late Mother, Lillian. The newlyweds came to Ukiah for a month of R & R. When Larry was sent to Fort Bliss near El Paso, Texas, Lillian missed her husband of a few months She bought a bus ticket and cabled Larry, "Meet me at the train station in El Paso, I'm coming."
Not one to sit around, Lillian got a job at the White House department store. "The interviewer asked me if I could speak Spanish, and I did speak French and English and of course Italian and I said yes," she laughs. "I learned Spanish pretty quickly."
After Larry's military service ended, the couple returned to Ukiah. Lillian and Larry lived in Ukiah until 1959, when they purchased five acres on Mill Creek Road in Talmage. Larry built a two-story home and they later added another two-plus adjacent acres. He planted it all in Zinfandel grapes.
In the early years Larry drove truck for local companies and Lillian went on to become a psychiatric technician. She worked at Mendocino State Hospital until it closed in 1973 (it is now the Temple of 10,000 Buddhas) and got her Registered Nursing degree the same year. Lillian worked for a while at Hillside Hospital and then at Ukiah Valley Medical Center. She continued her nursing career with Dr. Dawson in Willits until she retired in 1995.
The Pacinis grew walnuts, almonds and grapes. "Dad was always a hard worker," says Lorie. "He milked our cows before he went to work. He made our butter and cheese. He butchered pigs and made prosciutto."
In 1965, when the 52-acre Figone Ranch with west facing slopes up the road came on the market, Larry jumped on it and bought what is now known as Pacini Vineyards. It had 100-year-old vines on it then, said Late Mother, Lillian.
Larry worked the ranch on the weekends, planting the vineyard that today receives such acclaim. He eventually decided he wanted to only be a farmer. "By then my sister and I were old enough to help out," says Lorie. "We grew up driving the tractor and working in the vineyard."
One of the lasting legacies of Larry Pacini, who was the family cook, is his particular passion for bread. "Dad always baked bread on Sundays," says Lorie. He developed a recipe for bread that was so fabulous it has a life of its own. When winemaker John Chiarito moved to Mill Creek in the 1980s he found a mentor in Larry. They both loved their Italian heritage and Chiarito was Larry's baking prot?g?.
For three months, Chiarito baked bread every week and brought sample loaves to Larry, who tasted and critiqued them. Then one day, "Larry told me you got it!'"
Larry made a little wine, always with the "second crop," says Lorie. And in the winter he went mushrooming. Lorie remembers the family living room covered with so many trays of drying wild mushrooms that there wasn't a place to sit down.
"Dad was proud of what he did, whether it was curing olives or feeding his family," says Lorie. He liked nothing more than getting together with his neighboring farmers and drinking wine and talking with them. With his naturally gregarious nature and unstoppable work ethic he didn't have time for doctors. It came as a shock when he was diagnosed as terminally ill. After he passed away at age 67 in 1996, Pacini Vineyards was sold to highly regarded Lake County winemaker Jed Steele. Steele commemorated the vineyard with his Pacini Vineyard Old Vine Zinfandel.
Lorie grew up in the vineyard and continues in the wine business in her distributorship. She found a knack for selling wine early on.
In 1977, Lorie, Jim Milone and Greg Graziano cofounded Milano Winery in the old Hop Kiln south of Hopland. Lorie did the bookkeeping, helped with crush and anything else that had to be done as well as working at Triple S Camera in Ukiah. "And I sold a lot of wine," she says. In 1980, she left Milano and started out selling wine for Edmeades Winery, which at the time was owned by Jed Steele. She sold wine on the road which led her to pick up other wineries to represent, including Scharffenberger and Jess Tidwell's brands at a time when Mendocino's fledgling wine industry was beginning to garner attention.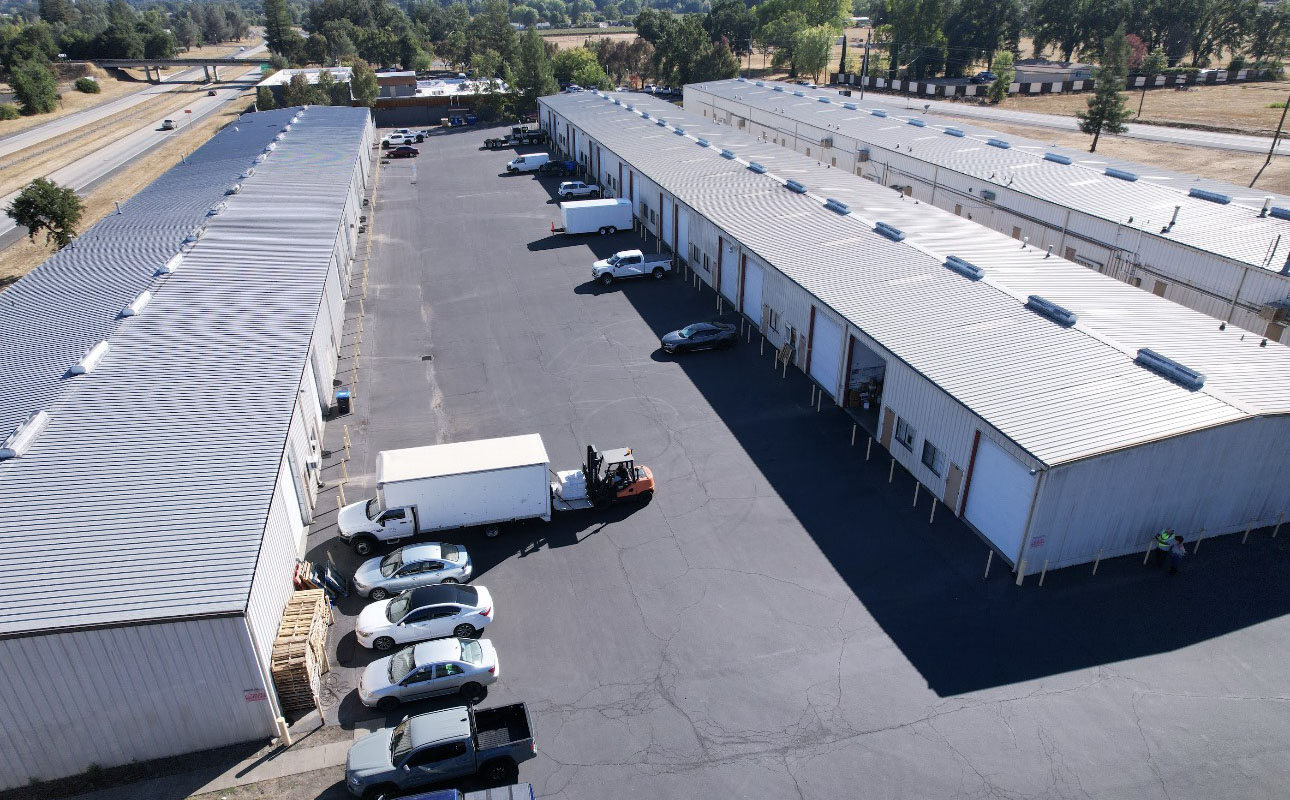 In 1983, Lorie decided to start her own wine distributorship. As a distributor, she purchases wine directly from the winery and then resells it to restaurants, wine shops and other retail outlets. "Being a distributor we have control over the pricing and customer service, something we are known for," says Lorie.
She describes Allen as the visionary in their Pacini Wines partnership. "Lorie is the detail person that keeps the day-to-day operations going," says Allen. Lorie met the Bay Area-born Allen more than 23 years ago. Allen came to Ukiah in 1979 to work at the North Coast Regional Center with his then-wife and baby daughter. Andrea, 29, is now married and living in San Diego.
"I ran with a food crowd," says Cherry. He helped start the Old Poodle Dog restaurant in San Francisco and worked at the Caf? Beaujolais in Mendocino. In 1986, he opened a short-lived restaurant in downtown Ukiah at the old Palace Hotel, which is where Allen met Lorie.
When the restaurant closed, Cherry sold wine for Redwood Vintners, a wine distributor, and he opened the tasting room at Jepson Vineyards, now Jaxon Keys. By then, he and Lorie were a couple.
When their son Lorenzo, named after Larry (Lorenzo is Italian for Lawrence the third Generational name), was born, Lorie and Cherry decided they wanted to work together. At the time, Pacini Wines had one van and a rented warehouse space.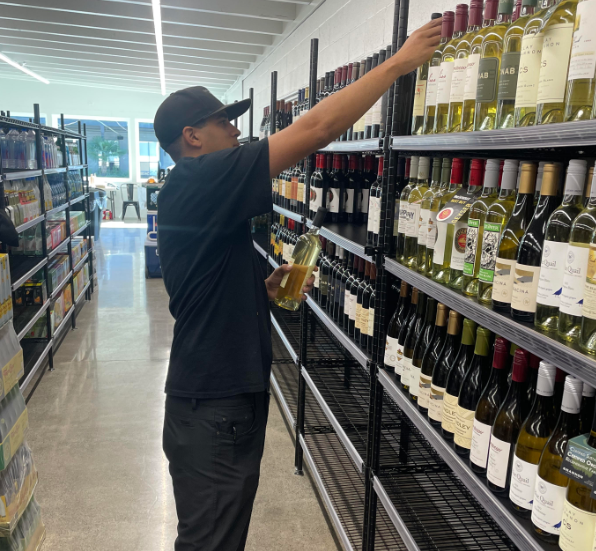 "We now have three vans and seven employees," says Cherry. Pacini Wines carries wine from giants such as Kendall-Jackson and medium producers like Barra, Graziano, Handley, Steele, Roederer Estate and Germain-Robin to tiny Toulouse Vineyards.
Pacini Wines specializes in Mendocino brands and sells primarily in North Coast counties. "We are known for carrying good value wines," says Lorie. "We're cheerleaders for Mendocino and support Mendocino as a world class wine region."
From all accounts, her father Larry would approve. His spirit lives on through his ranch, his grandson Lorenzo's name and the grapes he planted and loved. His favorite Zinfandel is also one Lorie and Cherry feature in their Pacini Wines portfolio. "Zinfandel is a steady seller, even in a down market," says Lorie.
Her late mother Lillian, who lives at Larry's original Zinfandel vineyards. She says Larry chose to plant Zinfandel because "it was always in demand." He told her "other grapes come and go but Zinfandel is a mainstay," - like the Pacinis in Mendocino County.